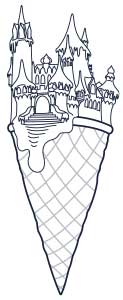 SINCE – 1942
IJspaleis, a pleasure to meet you!

---
It may sound contradictory for an Ice Palace, but we are a warm family business Care and attention are important to us and you can taste this in our delicious ice cream. Quality always comes first for us. That's how we were raised. Customers rely on it, as they do on our creativity.
We innovate every day and our innovative and varied ice cream creations make the difference in the ice cream market. Whether it's our own brands, Patissier, Boerderijs and SprimFruits, or our private labels.
KNOW WHAT'S GOING ON IN THE MARKET
---
The trends of tomorrow
---
We follow the latest ice cream trends and create new ones. We know what's trending in the market and respond creatively. With Boerderijs, for instance, we are responding to the trend for organic products, and with SprimFruits fruit ice cream, to healthy and natural. But whatever trend we follow or create, the most important thing remains making delicious ice cream.
We do not only follow the trends in ice cream, but also lead the way when it comes to sustainability. We have an eye for the world, people and wildlife around us and are nationally and internationally recognised as a sustainable company.
SUCCESFULL ICE CREAM PRODUCER
---
Strong in Europe
---
Over the years, we have grown from a small family business to a successful and respected European ice cream producer. And we are proud of this! Every day, we strive to maintain our strong position in the ice cream market. How do we do this? Firstly, by making delicious and best quality ice cream!
Our customers know they can rely on this. But that's not all. As a customer, you can choose from an extensive and innovative range and be assured of a professional approach and fast service thanks to our flexible production capacity.